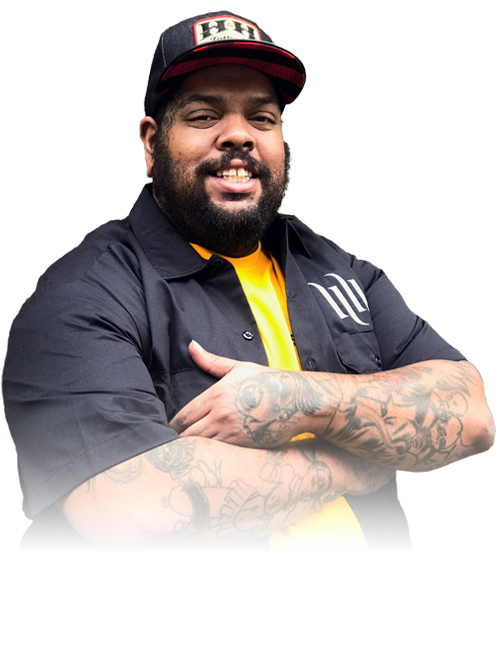 Tarik Tatham
With nearly 20 years of experience in his toolbelt, H&H tattoo artist Tarik Tatham knows a thing or two about tattooing. You can find him doing his thing at our Nashville shop, where he puts his expertise to work for countless happy customers who are more than pleased to wear his handiwork on their sleeves (or wherever else they so desire).
Born and bred in Brooklyn, NY, Tarik is one of the most fun-loving, caring guys you'll ever meet. He has a passion for the craft and the possibilities a new tattoo can bring. "Tattoos can act as a blueprint of your life. I look down at my own and they tell you who I am, where I've been, who I was in love with at the time. Good or bad, I've learnt from these situations, and my tattoos are reminders of that."
Tarik's preferred styles of tattooing is Neotraditional and New School—"they flow freely from me." He hopes that, when people come to him for some fresh ink, they feel just as excited about their new piece as he does about his own.
When he's not sketching inspired new designs, you can find Tarik spending quality time with his loved ones: going on adventures together, working on family art projects…making memories that just might become a new tattoo someday.