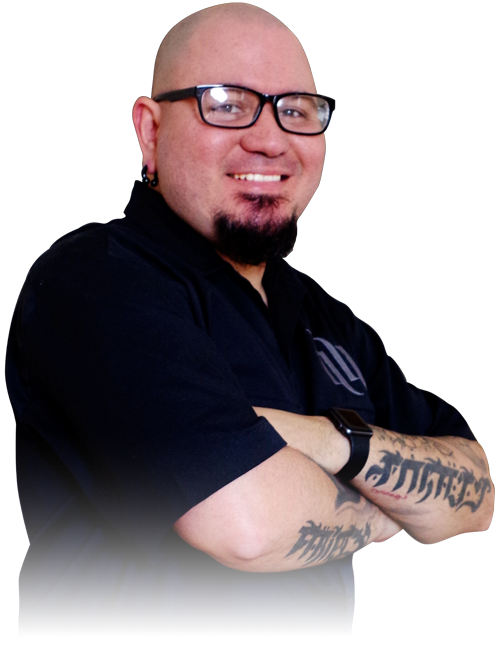 Angel Marquez
Watch Angel's filmRequest an appointment
After escaping Venezuela, Angel Octopus lost everything. Or so you'd think. With his wife, just 4 bags of personal possessions and an undeniable willpower, Angel rebuilt his life here in the U.S., where he discovered opportunity for talented artists like himself.
Tattooing was a hobby at first, but soon became a career. Today, he is one of Hart & Huntington's premier artists, creating signature black and grey pushing the limits to greatness every chance he gets.
Angel is eternally grateful for the H&H family and spends his off days with his own, playing video games or enjoying the sunshine with his two kids.