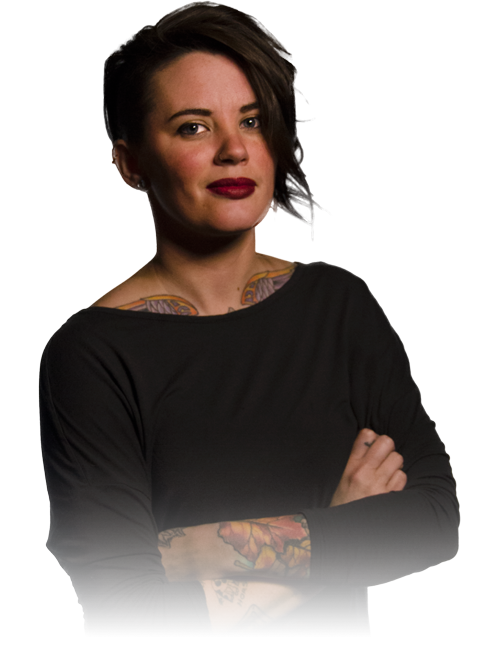 Amanda Householder
Book Amanda for your tattoo
Born in Stockbridge, GA, Amanda has tattooed since 2011. She takes pride in having clean, crisp line work with different line weights and bold bright color blends inspired by the Neotraditional style.
One thing Amanda wants everyone who gets fresh ink to know is proper care of their new tattoo. "So many times an artist could do a damn near perfect tattoo, but if a client doesn't take proper care of it, then it will affect the way it heals and how it will hold up over time," she advises.
When she's not creating art, you'll find Amanda next to the people she loves and riding her Harley, snowboarding, or simply enjoying life outdoors by a fire.