Have you ever thought about how many people it actually takes to run a successful tattoo shop? The artists are of course a major piece of the puzzle, but they wouldn't be able to do what they love most if not for a lot of support behind the scenes. That's where H&H Support Staff like Alexis, Eva and Heather come in.
I'm a keyholder and front desk consultationist. I help handle everything for the artists so that they can do what they do best. – Alexis
I work the front desk and I'm also a tattoo consultant. – Eva
I'm currently the assistant manager and I'm also in charge of our online booking and communications. – Heather
When someone is interested in getting a new piece done at H&H Nashville, they'll likely encounter the Support Staff before they even step foot in the shop. Their goal is to help streamline the tattooing process by talking through ideas and providing insight based on their own personal experience before someone sits with an artist.
Image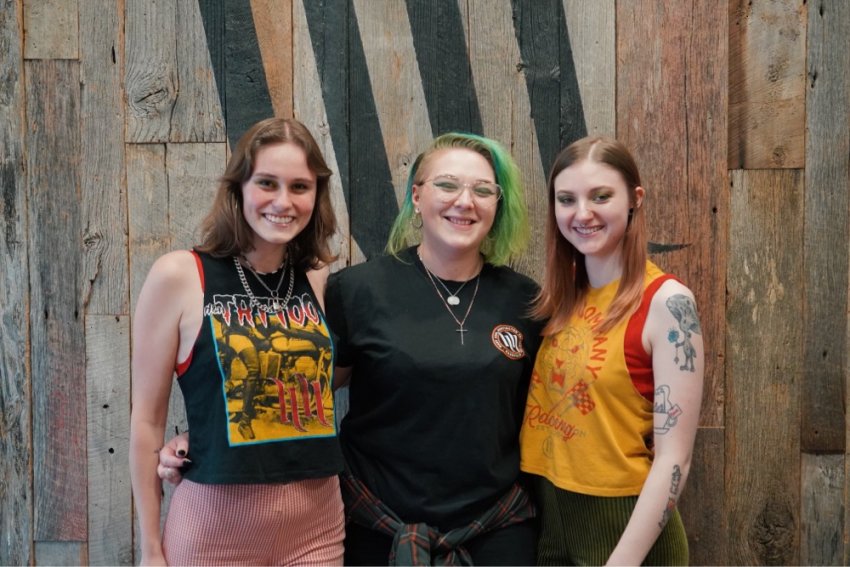 Getting to dive into conversations with clients about their pieces right away is really cool. A lot of times, they immediately open up to their stories and they feel more comfortable doing so based on the more personal experience we provide.
– Heather
We're able to see how even the little tattoos mean so much to people. – Eva
I'm a very social person so I love working with people and helping them narrow down their tattoo idea. It's about giving them more information so they feel secure about their decision. – Alexis
Their incredible communication skills are put to the test whenever they begin a consultation. This process can be particularly tough, especially when someone gets stuck on a vision in their head that will only look good in theory.
It's about giving them more information so they feel secure about their decision. I like to give people realistic expectations. If they come with examples that are photoshopped and not realistic, I have to let them know that it might only look great for a short amount of time. – Alexis
When you have to tell someone that their idea may not necessarily work, we always try to provide other options because we always want to give them the most quality piece. It can be challenging when someone's set on an idea. We always explain we're trying to help them invest in the art so it'll be something that will last and you'll be proud of. – Heather
Image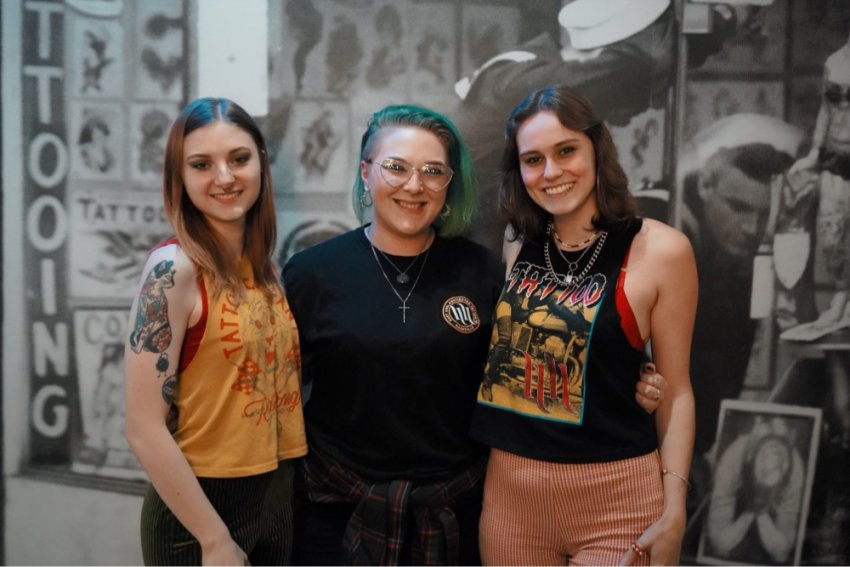 You're definitely handling lifelong commitments for people, and for some it's their first tattoo, so you have to take it seriously.
– Eva
Whether it's your first time or fiftieth, getting a tattoo is permanent. And when it holds sentimental value, it's even more important. That's why the team devotes so much time to each client before their appointment.
We had someone that was getting their first tattoo and it happened to be a memorial piece, which is always a big deal. They wanted it done perfectly. We went through the consultation and everything so they felt more secure. I remember they were really nervous but after they got the tattoo done, they cried because they'd been wanting a tattoo for so long but they hadn't found a place that they felt safe going to. So, they came up to me and thanked me for giving them the confidence to do it. – Alexis
Bringing someone's vision to life is always an incredible accomplishment, but there's an added element of excitement whenever someone gives an artist the creative liberty to choose their design.
Someone may come in with a very broad idea, so we'll take as many notes as we can before we bring the artist over. Then, they formulate the design and bring it back to the person. It's really cool to be there watching it all happen. – Eva
I enjoy getting to be part of the full tattoo experience and seeing the follow up of the concept that we discuss with the client firsthand. It usually transitions from our concept into the artists interpretation and then the final product. – Heather
The number one goal at H&H? Making sure that everyone feels comfortable before, during and after their appointment. From setting expectations for the tattooing process to delivering the proper aftercare instructions, the Support Staff are right by your side from start to finish. They also manage the retail side of the shop, including tons of branded merchandise exclusively available through H&H.
It's definitely not like any other shop I've been to before. With H&H being its own brand, we have our own merchandise so our vibe is very different. Our approach to tattooing is different too, but in a way that makes everyone comfortable. – Heather
At the end of the day, the Support Staff are dedicated to providing the best possible experience to every customer while helping artists create their final masterpiece.
Image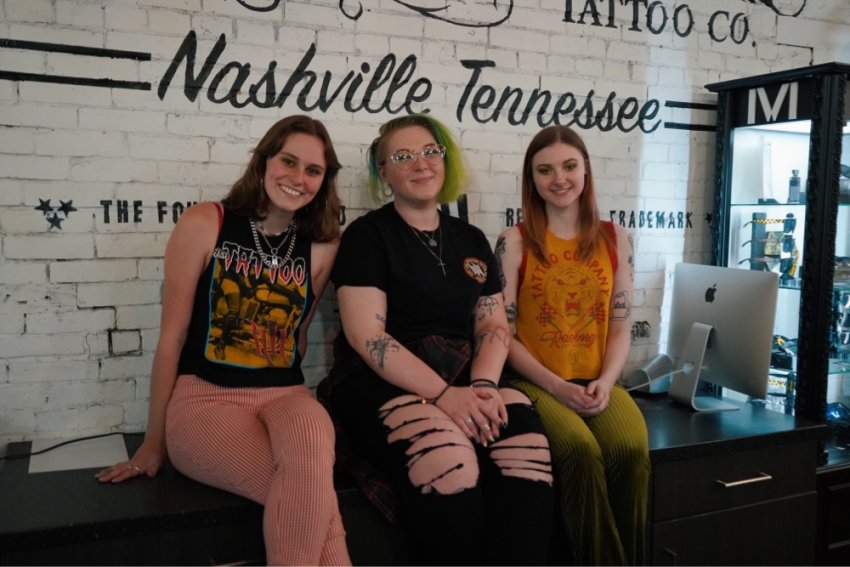 I feel very honored to be part of the whole experience, especially if it's as serious as working on a memorial piece or a first tattoo and they're relying on me to make their piece.
– Alexis
Having such a great team by your side you know that if you run into a certain conflict or issue that you can always grab someone and there will be a resolution. – Eva
Knowing that I'm personally able to provide that service to people and encouraging my team to do the same is really awesome. And seeing the excitement at the end of someone's appointment is super cool, words can't really describe it. That's a memory they have with them forever. – Heather
Image